The "Old Quay" (Runcorn to Latchford) Canal
The late 18th and early 19th centuries was the era of canals. Alongside the course of the River Mersey, small sections of canals were built to bypass both the meanderings of the river and its tidal nature. One of these was the "Woolston Cut" at Warrington and and another was the Runcorn to Latchford Canal, which became known as the "Old Quay" Canal. This "locked out" into the Mersey estuary at Runcorn. This stretch of canal was completed in 1804 approximately 7 miles (11 km) long. Both these stetches of Canal were part of the Mersey and Irwell Navigation Company.
Its great commercial rival was the Bridgewater Canal, completed in 1776 over its full length from Worsley to Runcorn. The Bridgwater Canal can still be seen in its entirety, (except for the Runcorn lock system of which only the course exists in parts), although today it is used only by pleasure craft.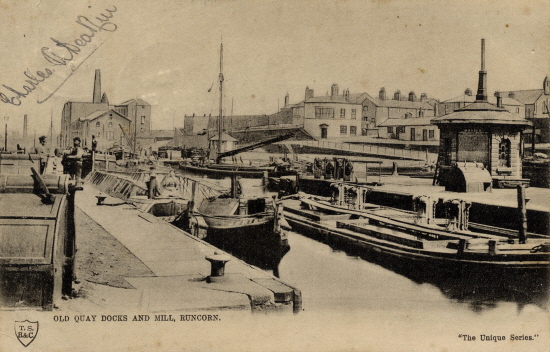 Old postcard One (Top): But time has not been as kind to the Old Quay Canal.The excavation of the Manchester Ship Canal (MSC) in the 1880s, ploughed through most of the Runcorn end of the Canal, especially its lock system, an old postcard of which is shown here. All of these constructions, including the large steam mill seen in the background (left), disappeared. The sender of this postcard wrote on it that "this place had now disappeared".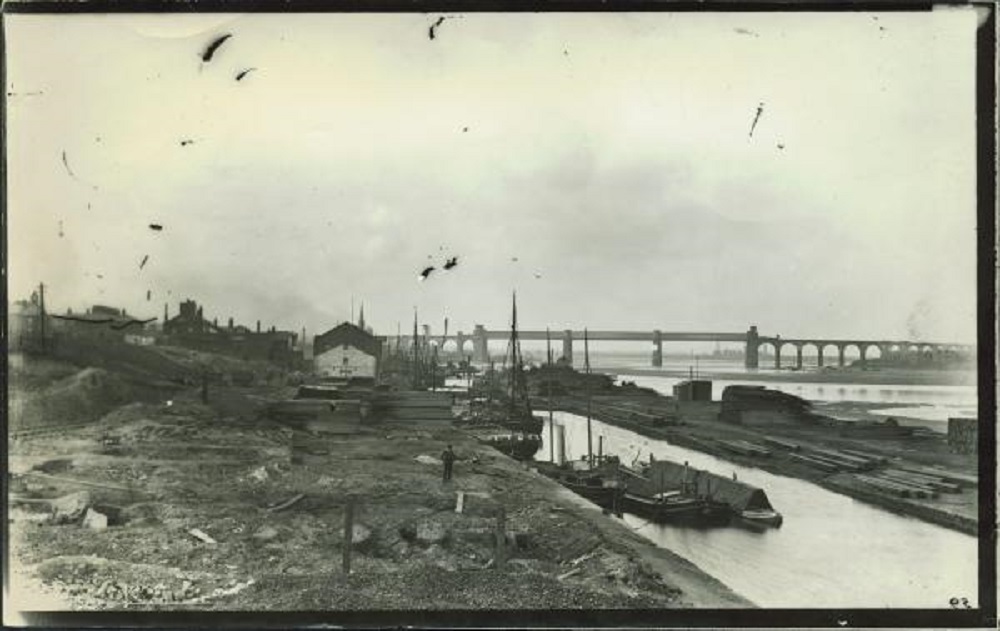 Old Postcard Two: This view is of the old locks seen from their "canal side". When taken, the buildings adjacent to the canal had been cleared ready for the MSC excavation to go ahead. (Roll your mouse pointer over the picture to see the same view today.)
Old Postcard Three: This view is 180o to the previous view and is looking up the canal towards Warrington. This picture was taken some time before the previous one and industry was still in full swing at this time. The buildings on the left bank are the Wigg chemical factory (named after the owner, hence the present name of "Wigg Island" for that area).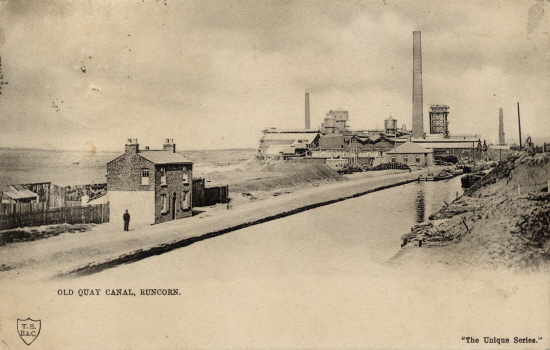 Old Postcard Four: Again looking up the canal towards Warrington. This picture was taken a little further up the canal from Old Postcard Three. A better view of Wigg Works.
---
A couple of hundred metres of the water-filled canal can still be seen at the Wigg Island community Park in Runcorn. At this point the old canal looped away from the course taken by the MSC and escaped destruction.
The new "Mersey Gateway" bridge approach road from Runcorn now passes over this small piece of canal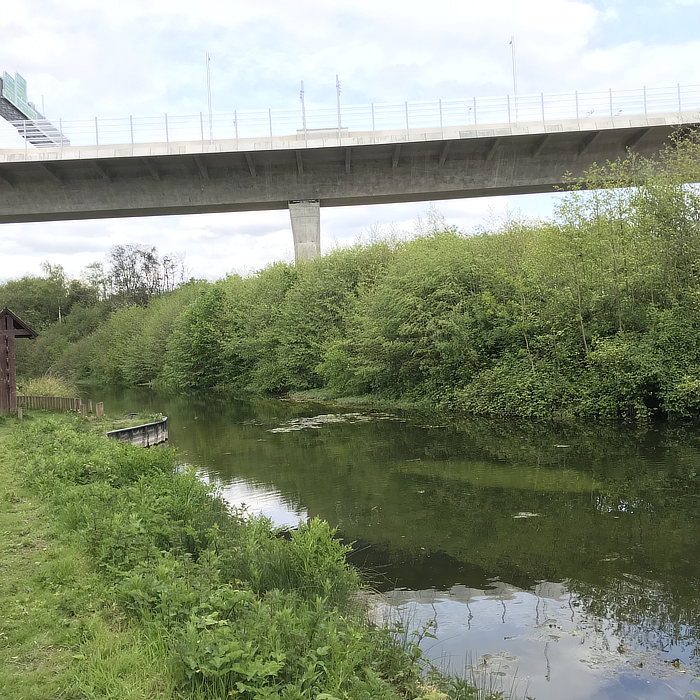 ---
At Moore, some 4 miles (7 km) from Runcorn, it is possible to walk along the dry bed of the old canal, now part of the Moore Nature Reserve. Here the brickwork lining of the edges of the canal can still be seen.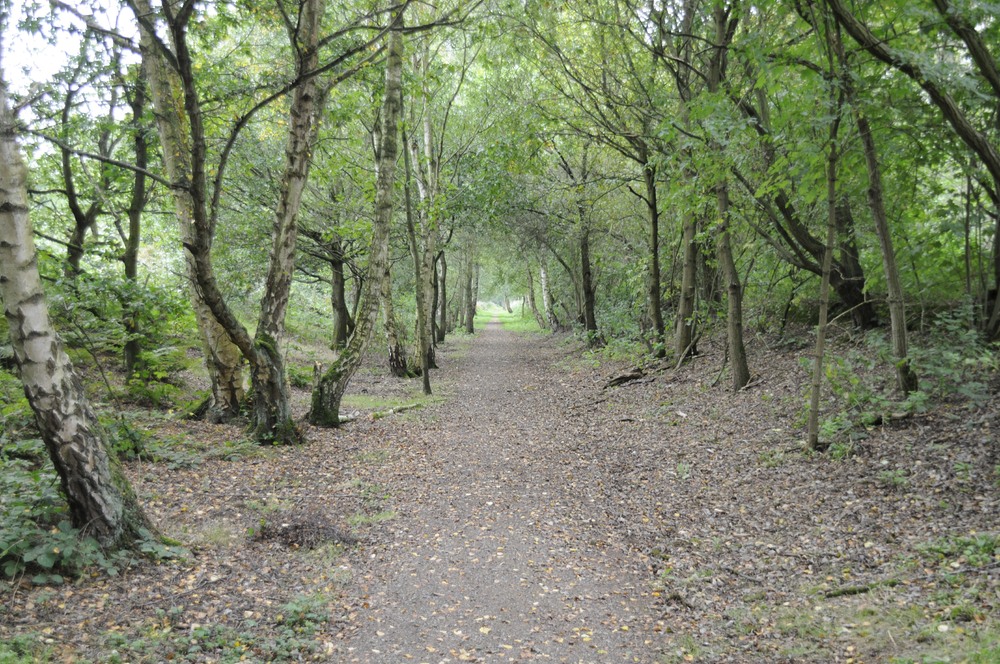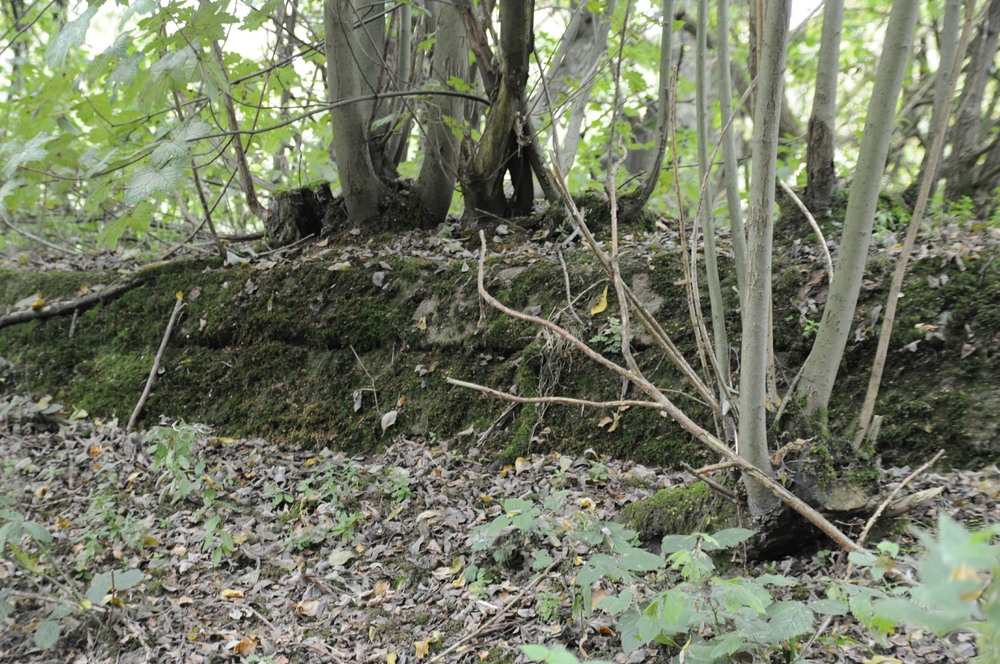 The Canal course can be followed towards Warrington, where a further stretch of water filled canal can be seen.
Main Index