The Bridgewater Canal
The building of the Bridgewater Canal between Worsley (Manchester) and the River Mersey at Runcorn was the event which thrust Runcorn into the Industrial Revolution. Canal commercial traffic was in terminal decline after the 1950's and in the 1960's the two lines of locks which once ran down to the Mersey were filled in. Now efforts are being made to see if at some future date the "Old Line" could be reopened, and a Runcorn Locks Preservation Society has been founded to add impetus to this idea. There are more photos of the canal itself on other pages on our site.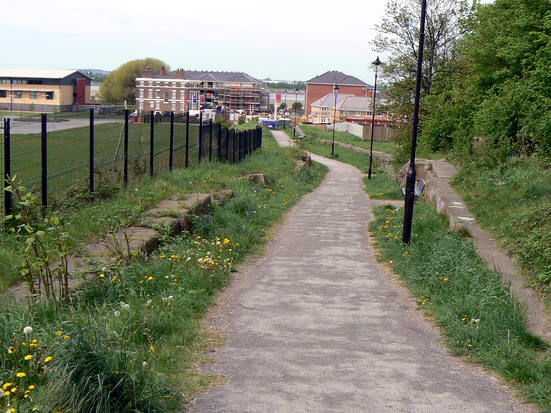 This picture is of the "old line" of locks, the original line of locks which descended down to the Mersey. The walls of the locks can be seen running down on each side of the path which has been laid down on top of the filled-in locks. The "new line" of locks can no longer be seen, but they were further to the left of this picture.
Bridgewater House, built by the Duke of Bridgewater at the Runcorn end of his canal, can be seen just to the left-of-centre in this photo, surrounded by new buildings. The house has now been very tastefully converted into office accomodation by Bridgewater Properties.There are also some very nice photos of the building on this website,too.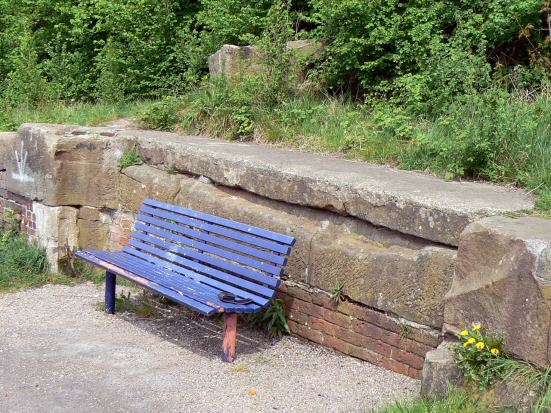 This picture is of one of the old lock gate housings (where the lock gates would go when they were open). Today it provides space for a seat.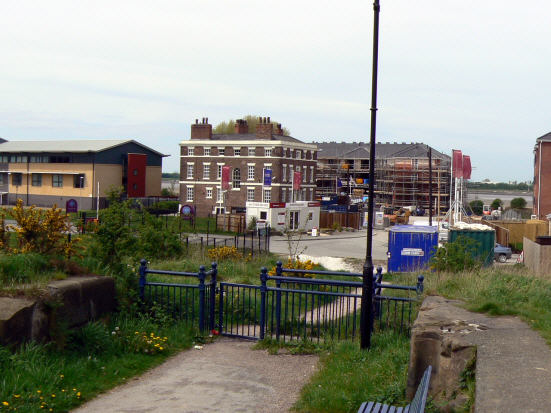 A closer view of the back of Bridgewater House in May 2006. Many of its "windows" are just painted on the walls to look like windows! There used to be a garden running down from the front of the house to the banks of the Mersey (later to the Manchester Ship Canal). Now the garden has been covered with the appartment block behind the house in this photo. The new buildings on the left of the house are a College of Further Education and a Sixth-Form College. The River Mersey can be seen in the background beyond the new appartment block.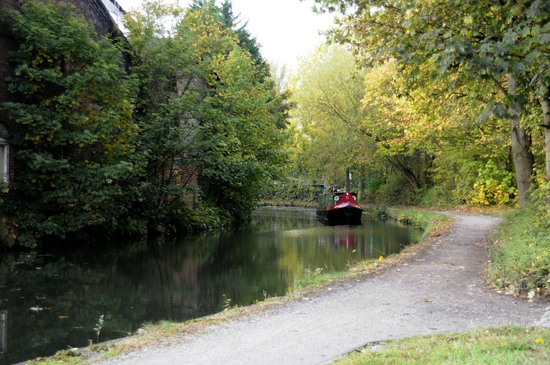 Today, the canal shows little sign of once being a main transport link between the Mersey, the Potteries and Manchester. This tranquil view is not far from the centre of what is now known as 'Old Runcorn'. Only pleasure boats now go to and fro. The buildings on the left behind the trees are what remains of the Timmins Foundry and Engineering, once a major employer in the town.
Read about the complete canal:
"The Duke's Cut. The Bridgewater Canal", by Cyril J. Wood
Published by TEMPUS PUBLISHING LIMITED ; ISBN 0 7524 23711
Return to home page