Devonshire Square 1963 , Runcorn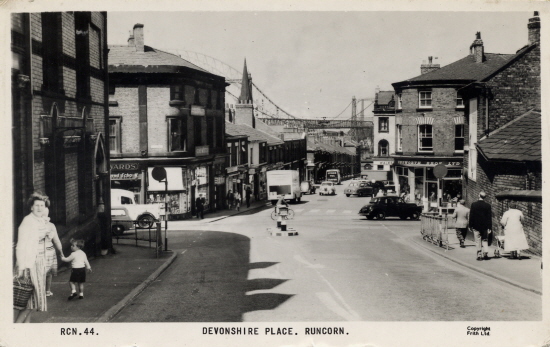 This is taken from the same point as the previous one but some 56 years later. Not much has changed. The Runcorn New Town project had not yet been made public. The new High Level bridge was still very new and the transporter bridge was closed and being dismantled at this time. The influence of the car was now being felt as indicated by the traffic island and the "zebra crossing" stripes. There is a suspicion that the new bridge has been drawn in on this photo as an artists impression! Its outline looks too faint. In this case this would be a pre-1961 photo.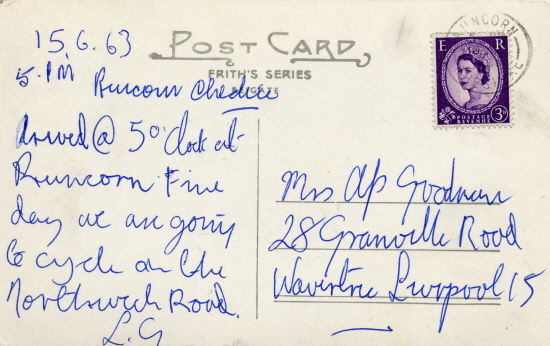 The message reads:-

15/6/63 5p.m. Runcorn Cheshire
Arrived @ 5 o'clock at Runcorn.
Fine day we are going to cycle on the Northwich Road
L.G.