Postcard Cottage Hospital Runcorn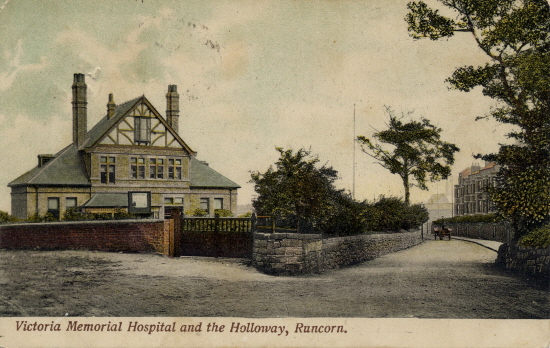 This shows the hospital after the initial building, with no wings. The road on the right is the Holloway,
leading down to the railway station and Runcorn town centre.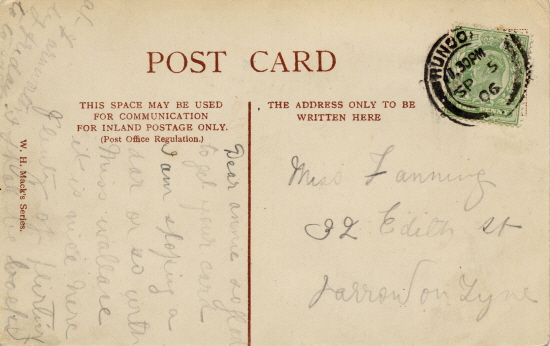 The message reads:-
Dear Annie so glad to get your card. I am stop(p)ing a day or so with Miss Wallace.
It is so nice here. Plenty of flirting at Farnworth. I shall be back Friday Ta! Ta!