Greenway Road, Runcorn, in 1933 and today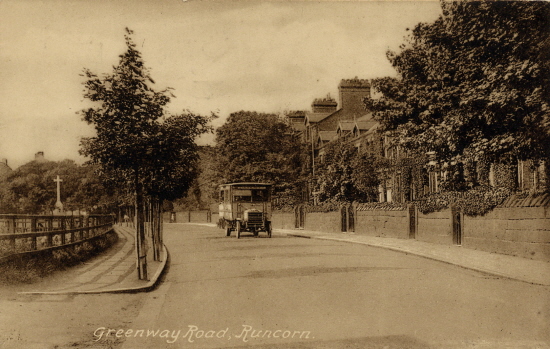 This card is stamp dated 1933. It shows the "top end" of Greenway Road, Runcorn. One of the old "Crosville" buses can be seen. The right-hand side of this view is little changed today. There are now houses on the left hand side of the road and the trees that have survived are all fully grown!
(Place your mouse on/off the picture to see the before/now scenes).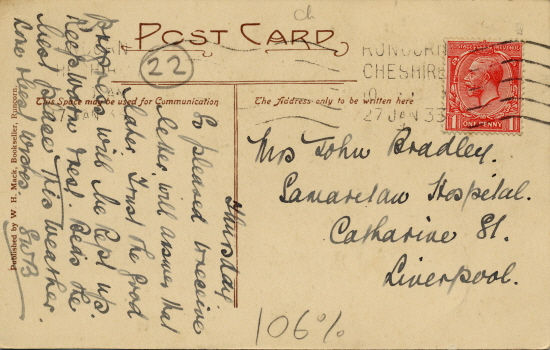 The message reads:-

So pleased to receive letter, will answer that later. Trust the good progress will be kept up. Keep warm and rest. Beds the best place this weather.

Love and best Wishes SWB