"Higher Runcorn "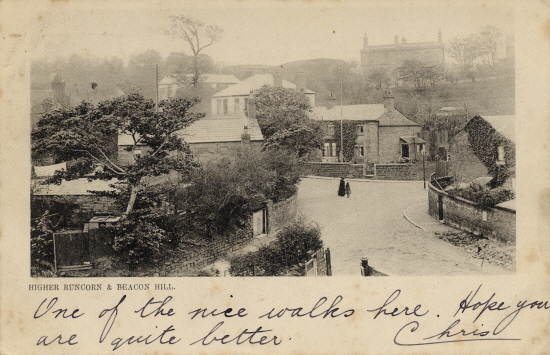 The junction of what is today "Holloway", coming in from bottom left;
"Penn Lane", coming in from bottom right; "Westfield Road" running off centre right by the lamp post.
The house just behind the two figures is "Higher Runcorn Farm", although it is many years since it was a farm!.
The house overlooking the scene is "Rockcliffe". All of these buildings still exist but the roads have improved. This photo might have been taken from the newly erected Cottage Hospital.
The reverse side of this postcard had not been used, and is not displayed
---
This other similar (color) postcard of Higher Runcorn is slightly different.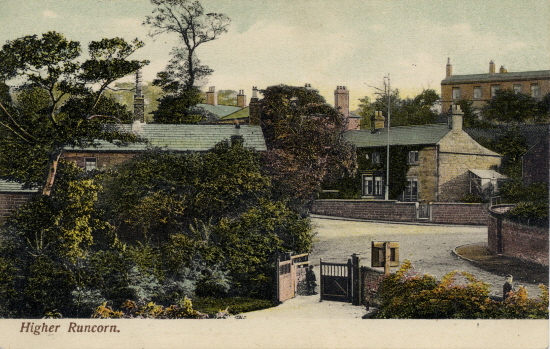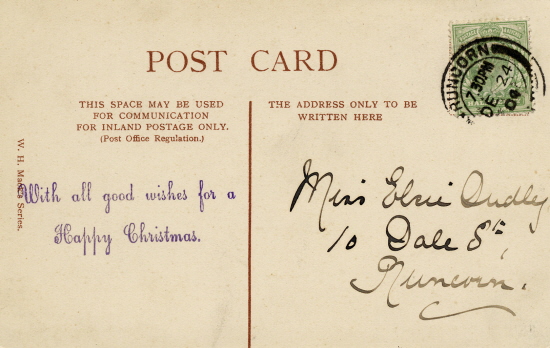 No need for anything extra for this one!