Postcard Castle Road, Halton, Runcorn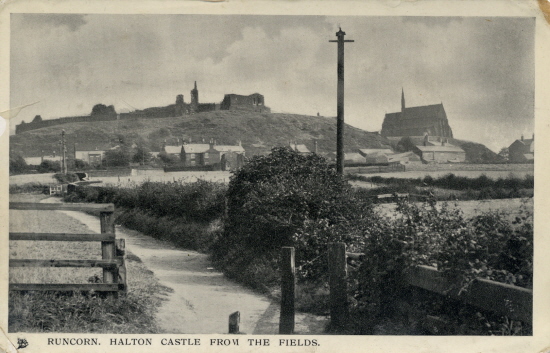 This view of the castle at halton is taken from Halton Brook. This path ran up to Main Street and bypassed Halton Brow, which is to the left off-picture. There was more of the castle standing 100 years ago than there is now!
The card appears to have had to be sent on to the receiver, presumably because he had gone back to England after his holiday!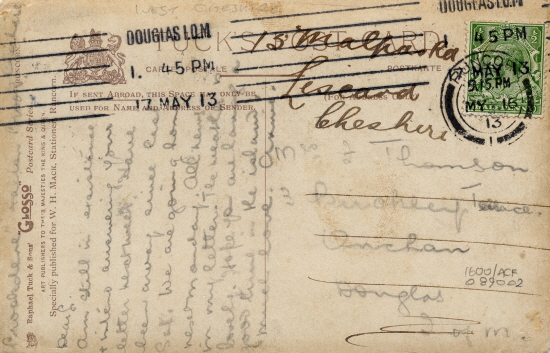 The message reads:-

Brookdene(?) Halton Brow Cheshire
Dear L.
Am still in existance and intend answering your letter next week.
Have been away since last Saturday. We are going home next Monday. All news in my letter.
The weather has been lovely. Hope you are having a good time in the island.
Much love, Annie