Postcard Halton, Runcorn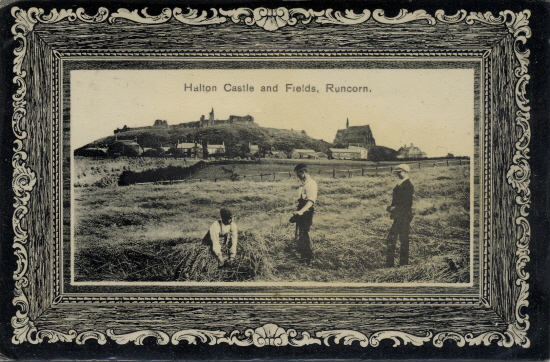 This view of Halton shows hay-making in the surrounding fields. All this area is now under the houses of the Runcorn New town.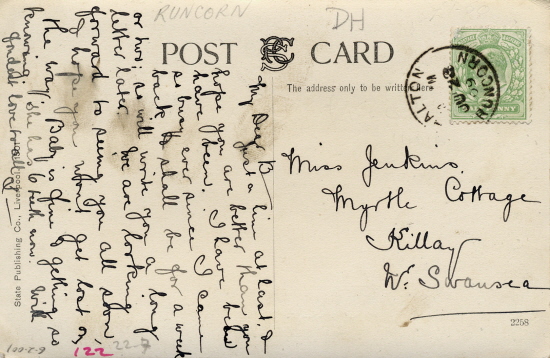 The message reads:-

My Dear B.
Just a line at last. I hope you are better than you have been. I have been as busy as ever since I came back and shall be for a week or two; so will write you a long letter later. We are looking forward to seeing you all soon and hope you wont get lost on the way.
Baby is fine and getting so knowing. She has 6 teeth now.
With fondest Love to all, L.