Postcard Main Street, Halton, Runcorn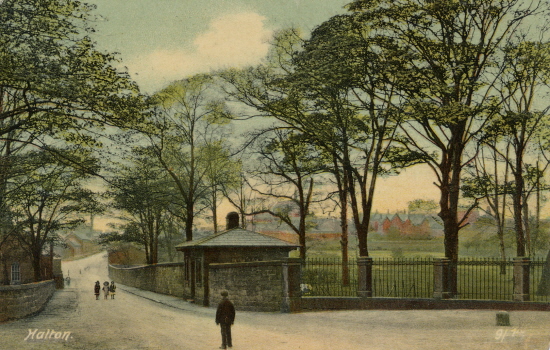 This view of Main Street, Halton, can still be recognised, although the wall running up from the gate house has been made lower and houses have been built behind it in what is here part of the estate of Norton Priory, which at this time was still the family seat of Sir Richard Brooke of Norton. The family would cease to live here after 1922. The railings mark the start of one of the driveways to the mansion.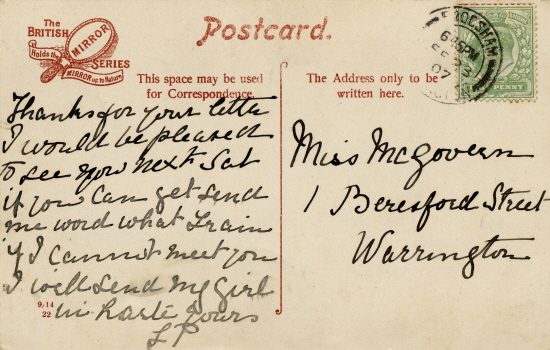 The message reads:-

Thanks for your letter. I would be pleased to see you next Saturday if Lou can get.
Send me word what train if I cannot meet you I will send my girl.
In haste Yours L.P.