Docks Postcard 5 , Fenton Dock Runcorn.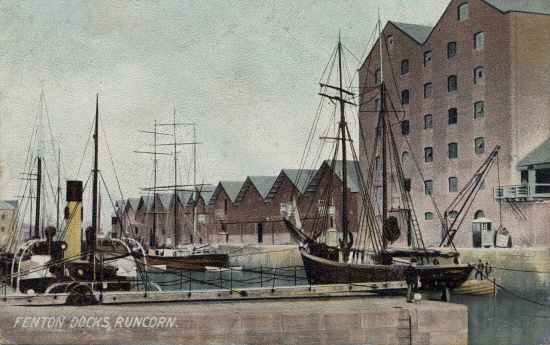 The Fenton docks were one of the "below the bridges" docks into which the tall masted schooners had to berth. Difficult to know if this is a photo or a painting ? This dock is still operational although all the schooners have gone long ago.Some lesser docks, especially those connected to the Bridgewater canal, have now been filled in and commercial property built on them.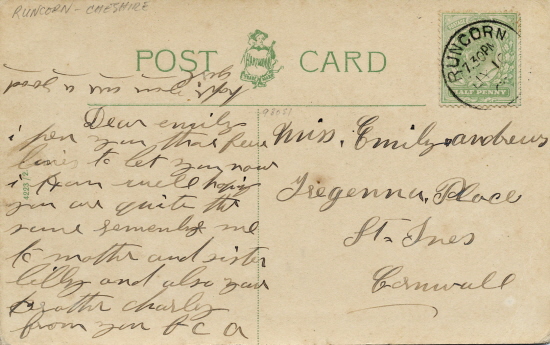 The message reads:-

Dear Emily
I pen you these few lines to let you know I am well hoping you are quite the same remember me to mother and sister lilly and also your brother charley. From your l c a

At the top of the card is added (upside down) "Hope you are a good girl"