Postcard Manchester Ship Canal at Weston Point, Runcorn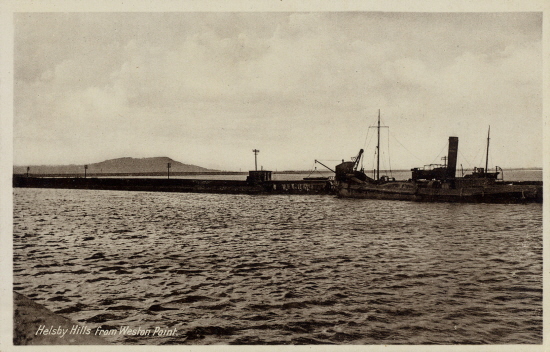 This view is over the Manchester Ship Canal towards Helsby hill in the background. Taken near to Weston Point.
No signs at this time of the oil refinary at Stanlow, and the canal is deceptively quiet of ships, although from the state of the water one might just have passed by!
The reverse side of this postcard had not been used, and is not displayed