Postcard Lock's Pool, Runcorn, 1919 and today.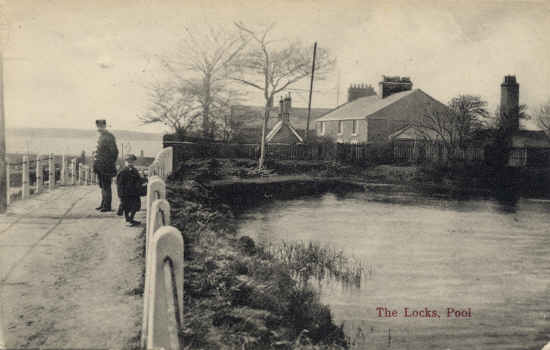 The water in a set of locks is "lost" to the lowest locks level whenever they are used. The lock's pool provided a good supply of water to make good this loss, without emptying too much from the canal itself. Today the lock's pool is no more, having been drained and filled in at the same time as the locks themselves were. A football (soccer) pitch for children now lies in it. (Roll your mouse over the picture to see it today)
Although the message (see below) on the reverse of this card is a sad reflection on the general state of Runcorn in 1919, it is also a poignant reminder of the great flu' pandemic of 1918/1919. This was a "bird flu" which killed at least 20 million people, and some figures suggest up to 50 million, worldwide. In Britain some 228,000 died and in the USA 675,000. In India it is estimated 14 million died.
This is why there was the unease amongst medical experts about the risk of another "bird 'flu" pandemic in 2005.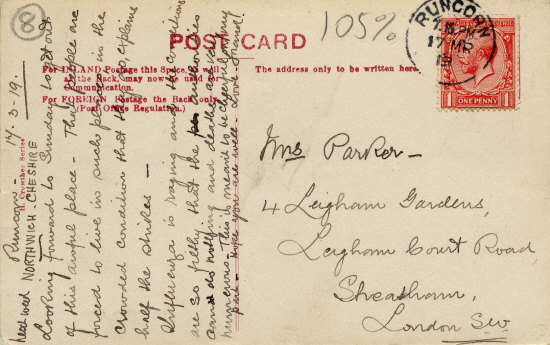 The message reads:-
Runcorn 17/3/19
next week Northwich Cheshire
Looking forward to Sunday to get out of this awful place. That people are forced to live in such places in the crowded conditions that they do, explains half the strikes.
Influenza is raging and the conditions are so filthy that the authorities can do nothing and deaths are very numerous. This is meant to be cheerful on my part -- hope you are well, Love Maud(?)