Postcard Old Quay Canal, Runcorn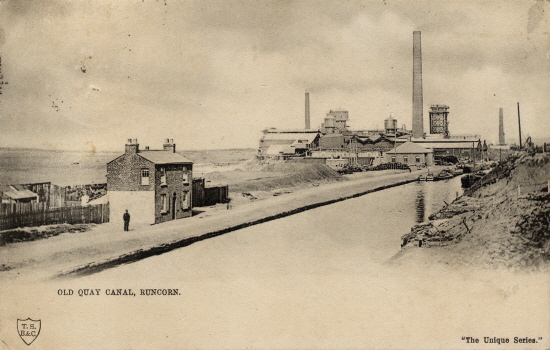 This old canal, also called the Latchford Canal, went from Runcorn to Warrington. The chemical works is the now-disappeared Wigg works, which made Sulphuric Acid by the lead chamber process. The stamp is Edward VII, so this view was already history when the postcard was sent, because the canal was destroyed by the building of the Manchester Ship Canal in the 1890's.!
There is another article with more about this canal on this website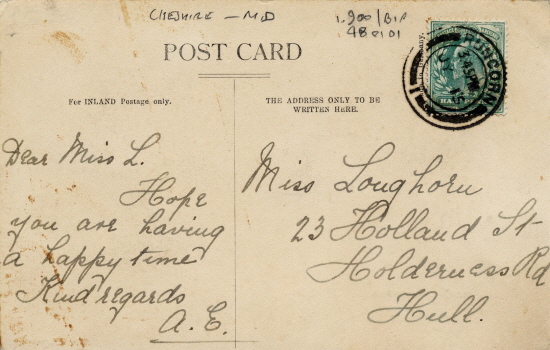 The message reads:-

Dear Miss L.
Hope you are having a happy time.
Kind regards
A.E.