Jubilee Bridge, Runcorn to Widnes, across the River Mersey. Runcorn on left, Widnes right. The sea wall on the left separates the River Mersey from the Manchester Ship Canal.
Railway bridge and its stone supports can be seen beyond the bridge roadway. For engineering details click here(engineering-timelines.com)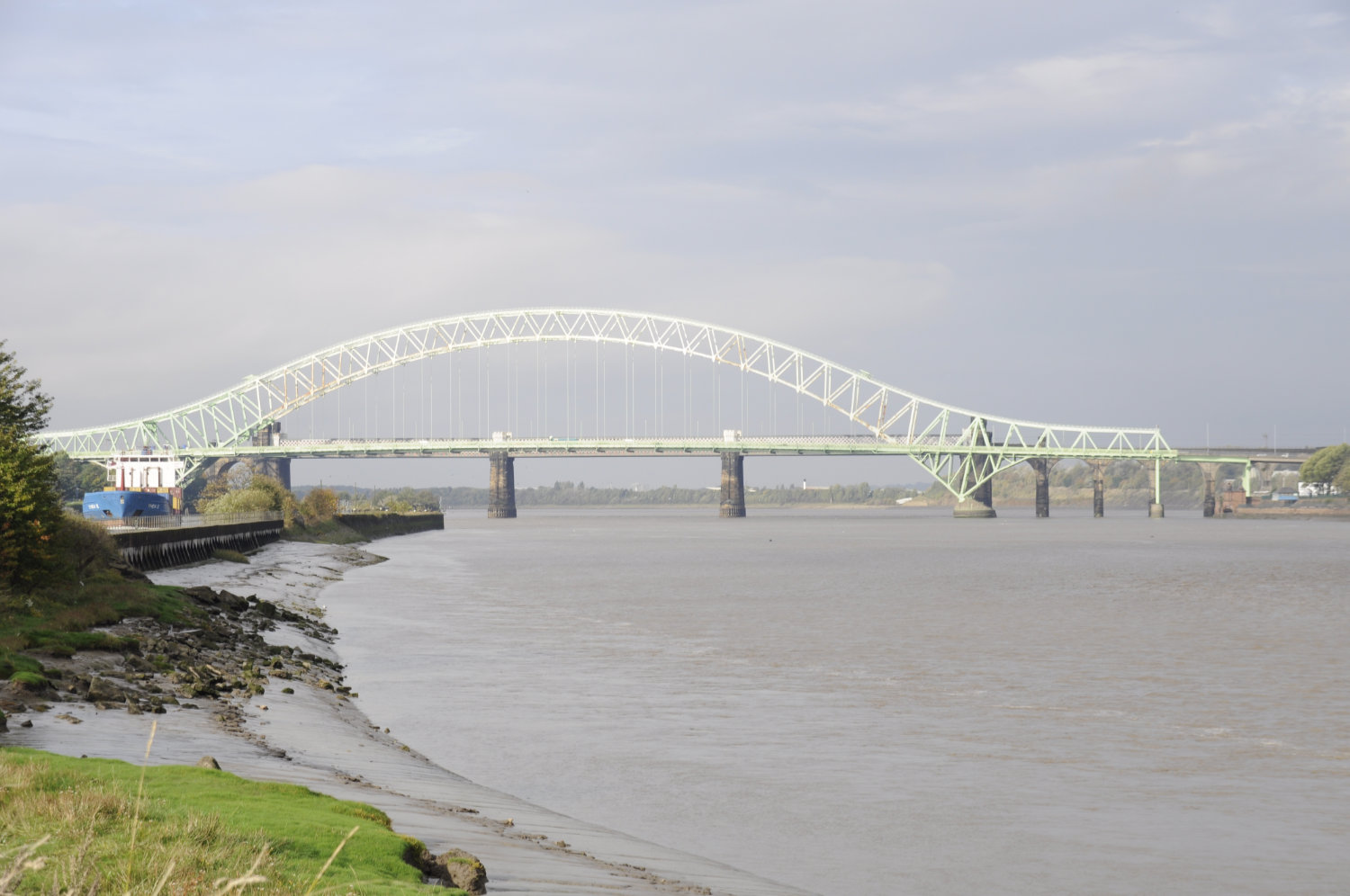 Tide out!!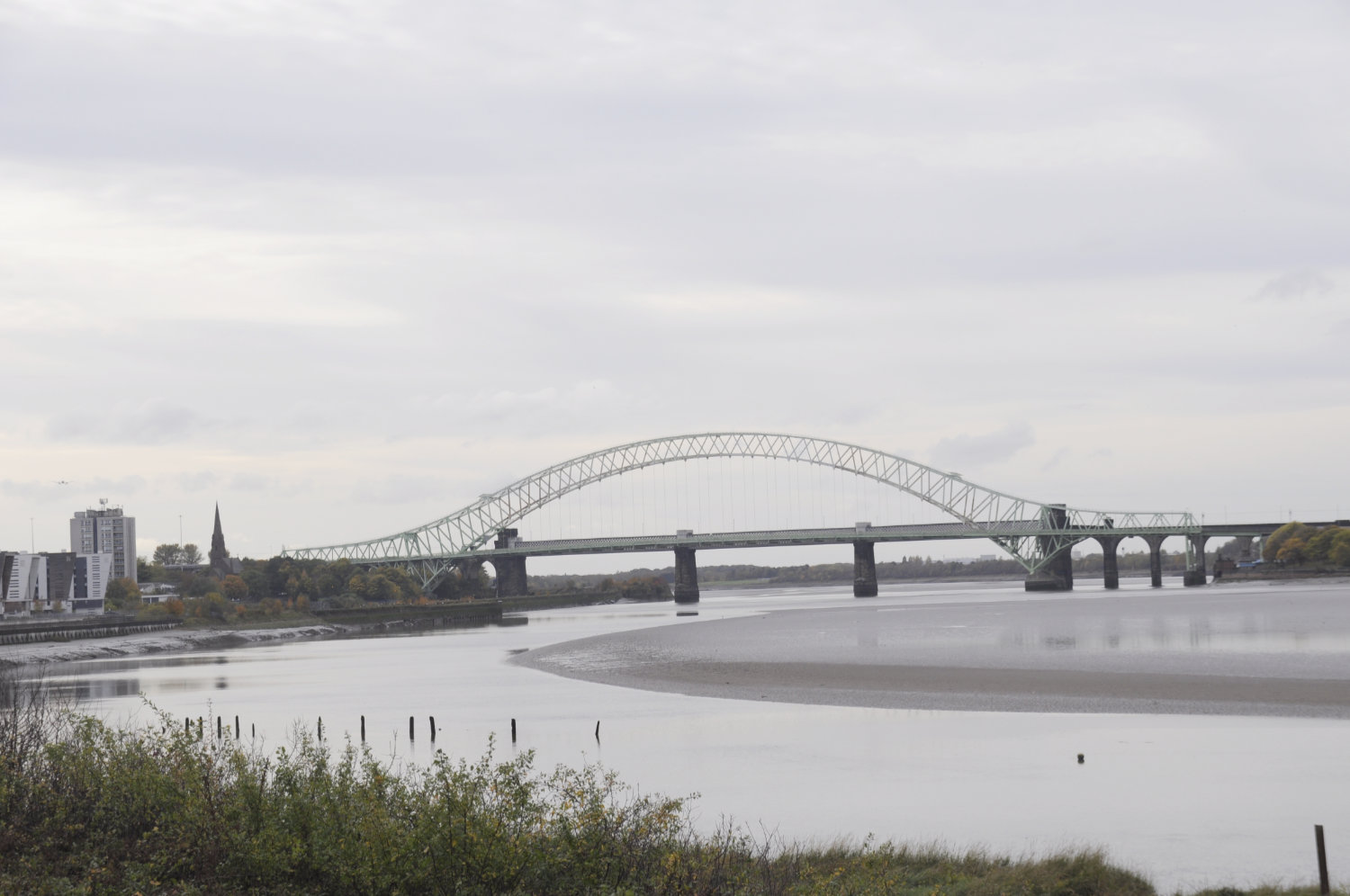 The next slide is almost from this same spot, but a winter scene.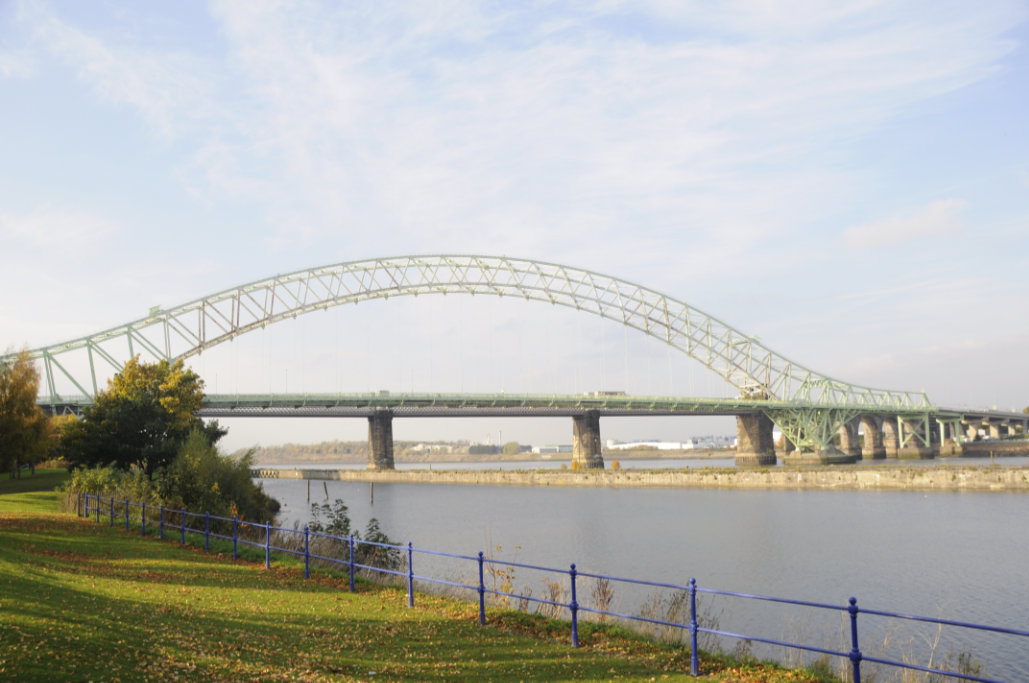 A rare sight these days, snow on the ground with the nearer and shallower parts of the Manchester Ship Canal frozen over.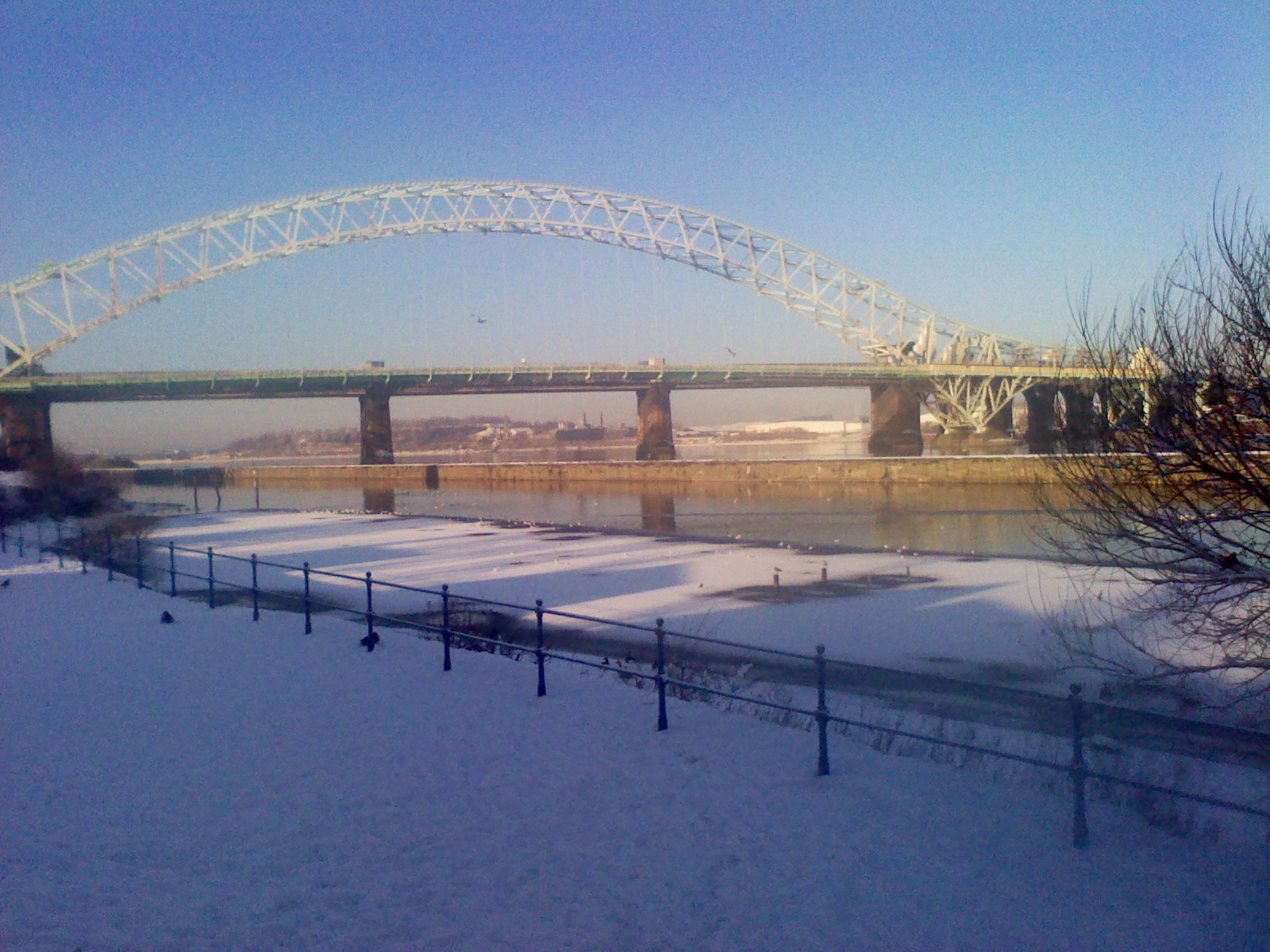 A late evening view in the winter.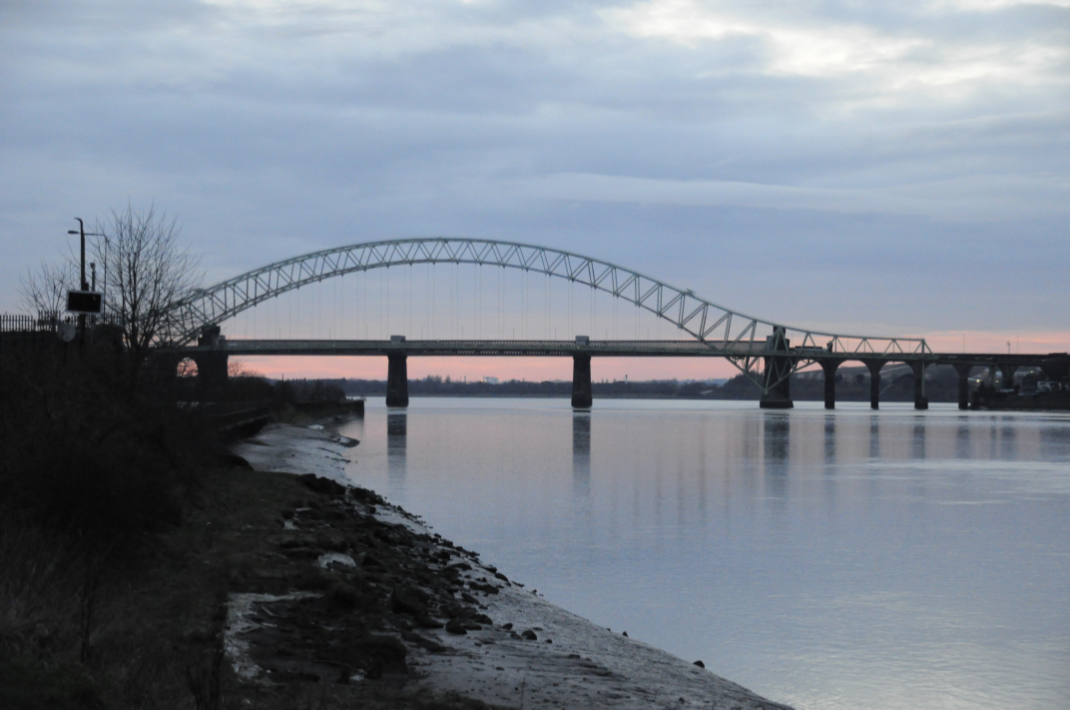 The Runcorn end under construction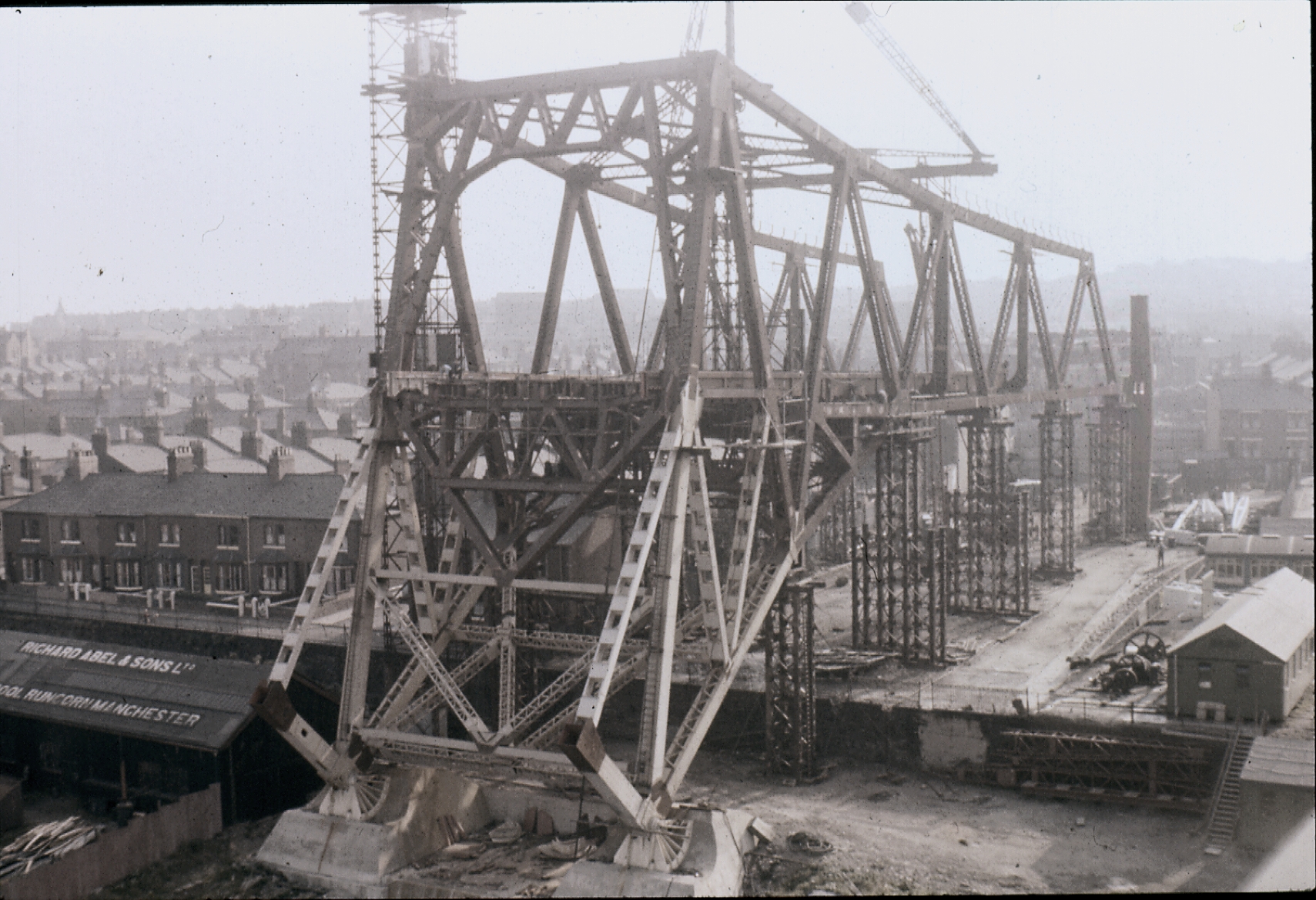 The Widnes end construction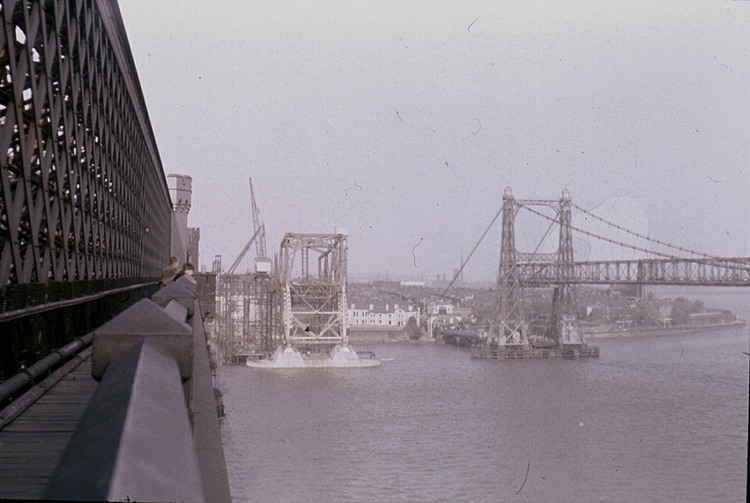 The Widnes side construction in 1960. The arch grows. The transporter car views it apprehensively!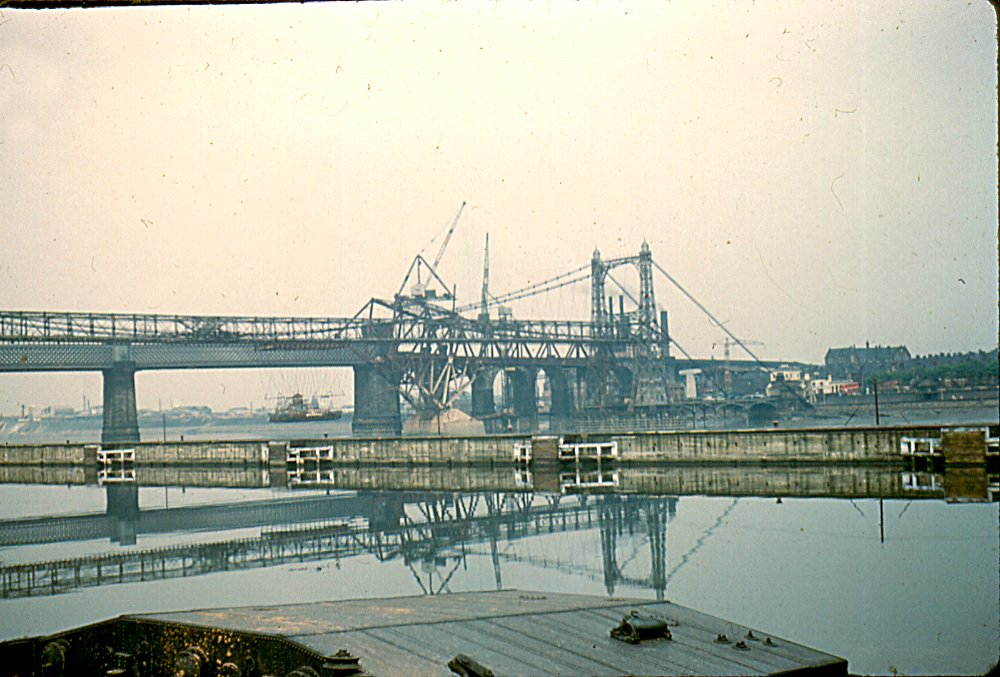 The span grows out over the river,and already some painting of the steelwork has started.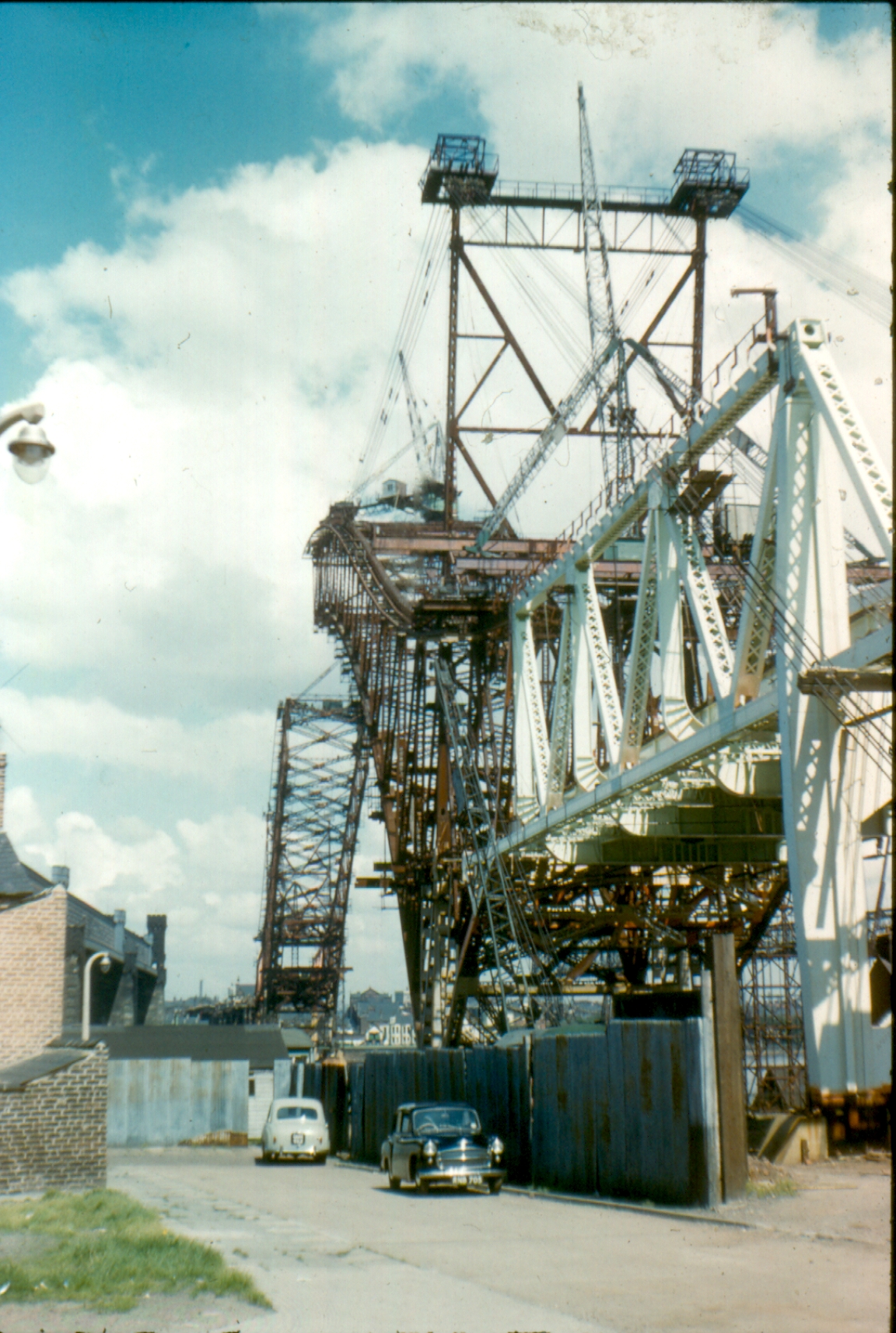 Huge water tanks on the bridge to counteract the weight of the bridge span as it moves out over the river. The cables which also support the span are the same ones which would later be used to support the roadway under the arch.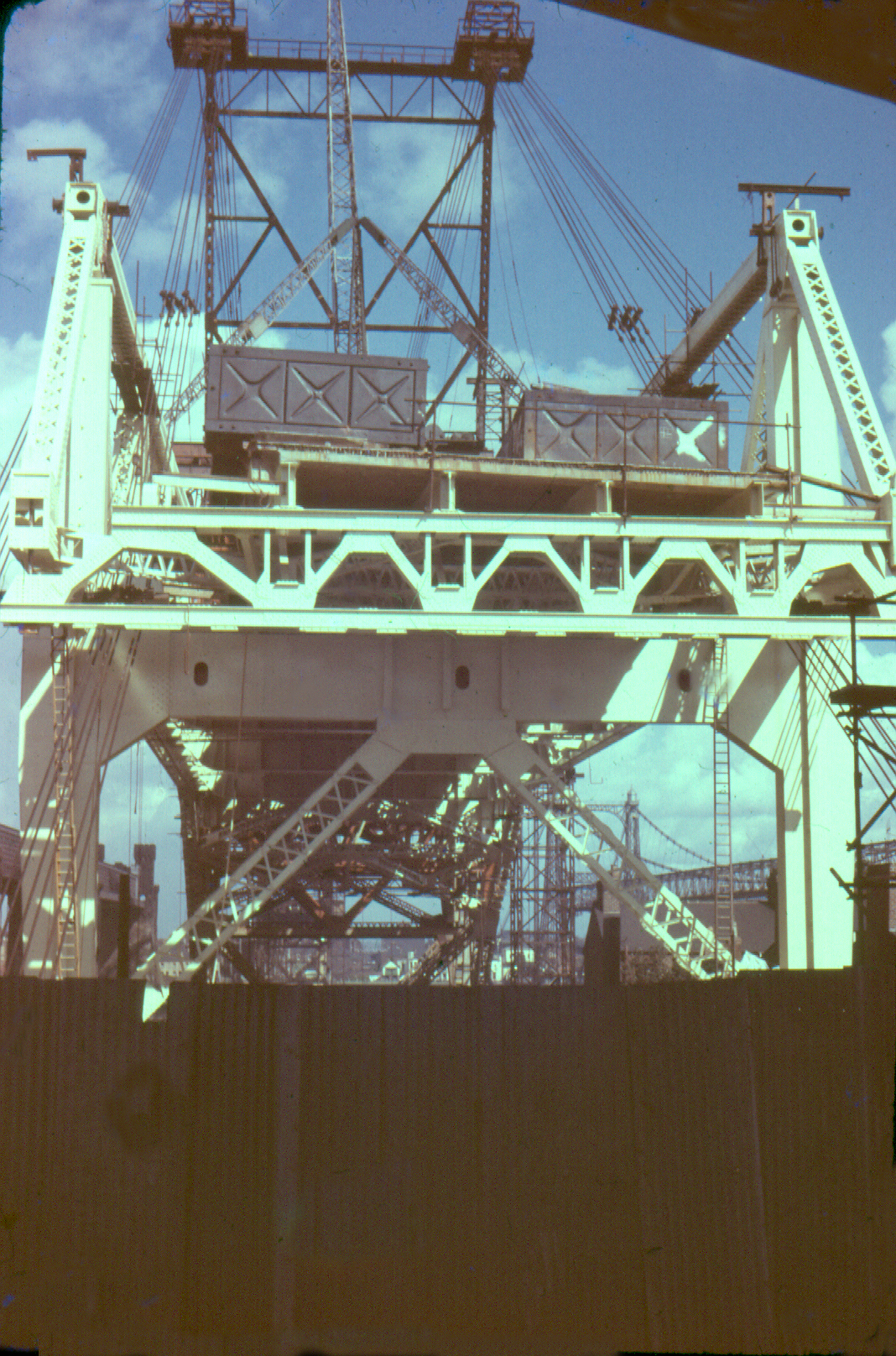 A view underneath the Runcorn end of the bridge during construction.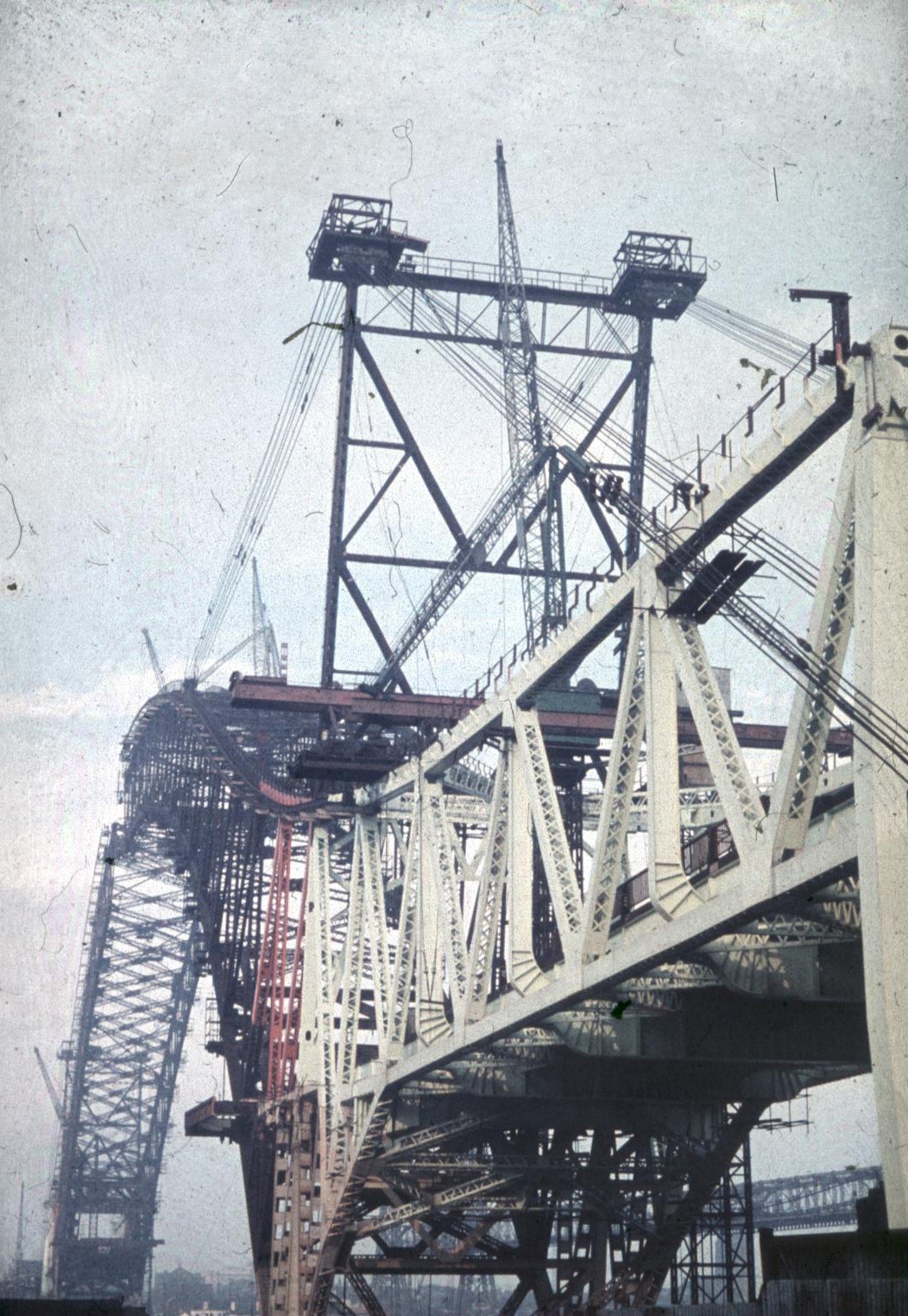 A view underneath the Runcorn end of the bridge as it appears today.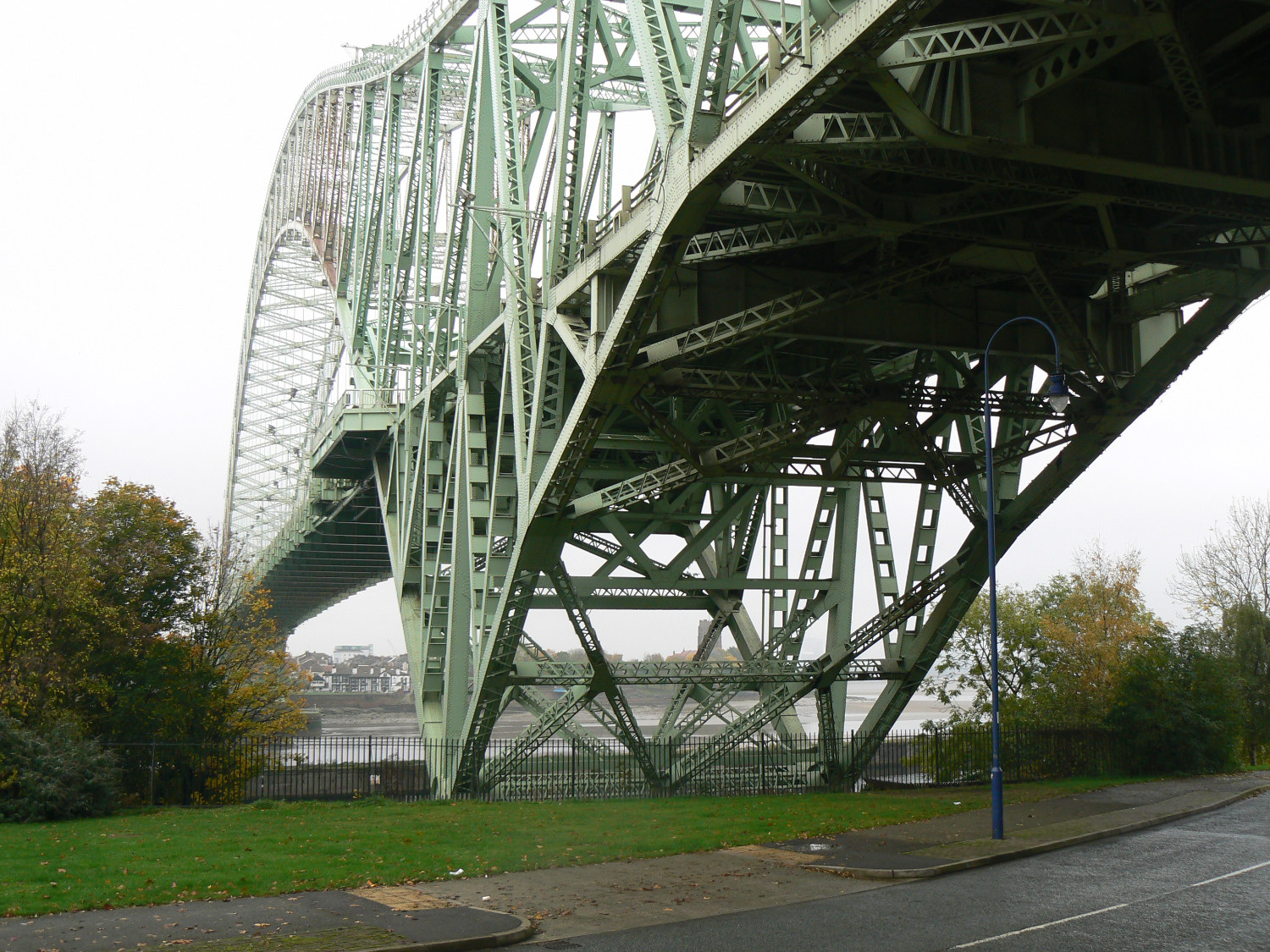 Crossing from Runcorn , view from a car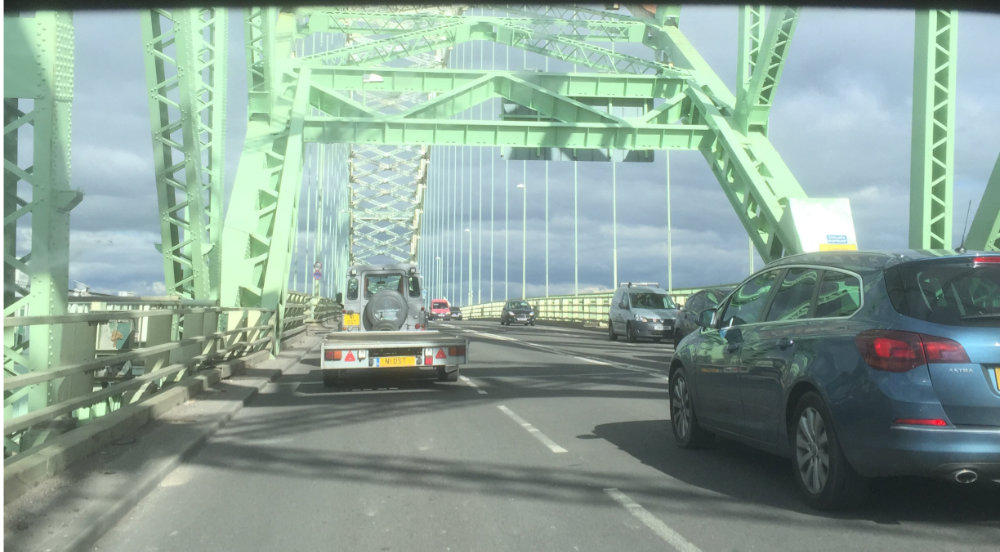 The sun sets behind the bridge March 2017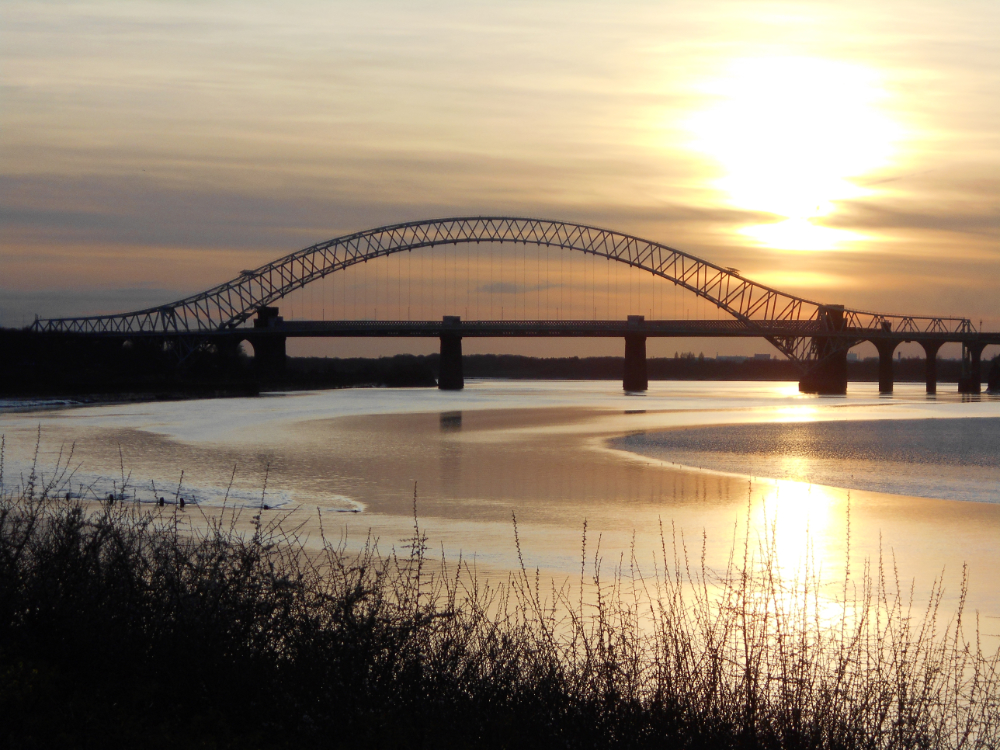 Crossing from Runcorn , a lovely evening view from a car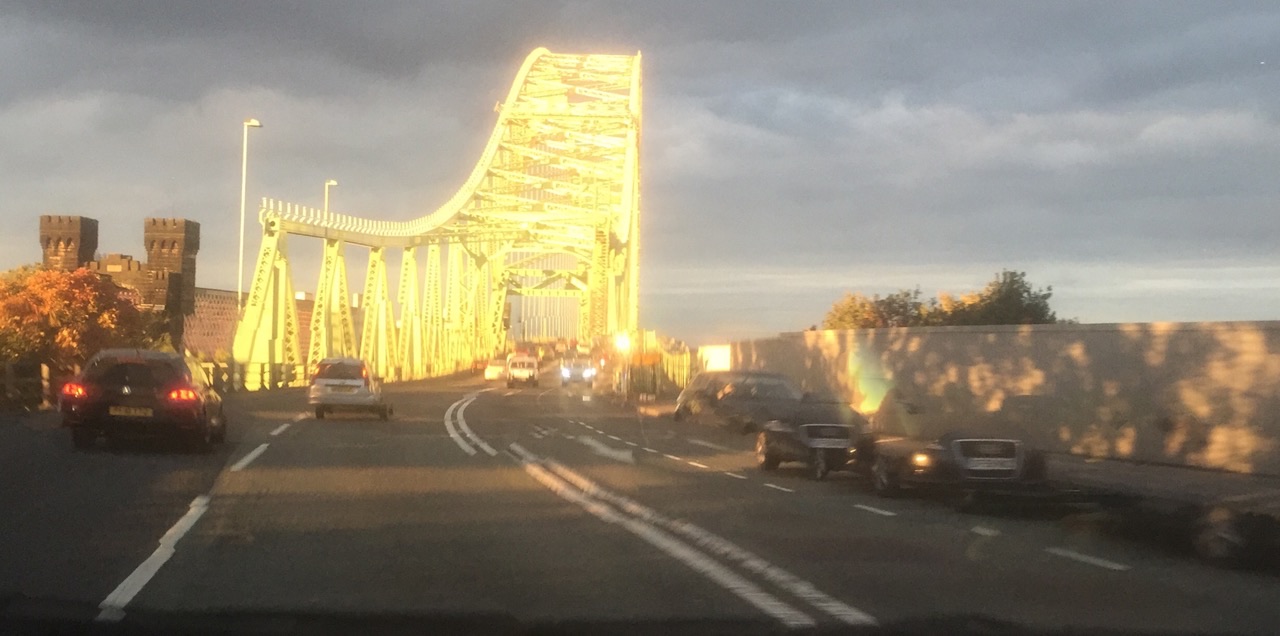 Previous
Next